MITES Semester
Join MITES Semester (formerly MOSTEC) for a six-month, hybrid learning STEM and college preparation experience. Become part of an inspiring community of intelligent, motivated, like-minded peers—while building the skills and confidence you need for success. Running June through December, this national program will take you through engaging, rigorous online courses and weekly virtual webinars, social events, workshops, and meetings with peers in the fall. You'll also benefit from college admissions counseling, and learn and network with STEM professionals.
The MITES Semester experience
In celebration of the program's 10th anniversary, MITES Semester alumni, staff, and supporters reflect on the program's evolution and relevance to STEM fields.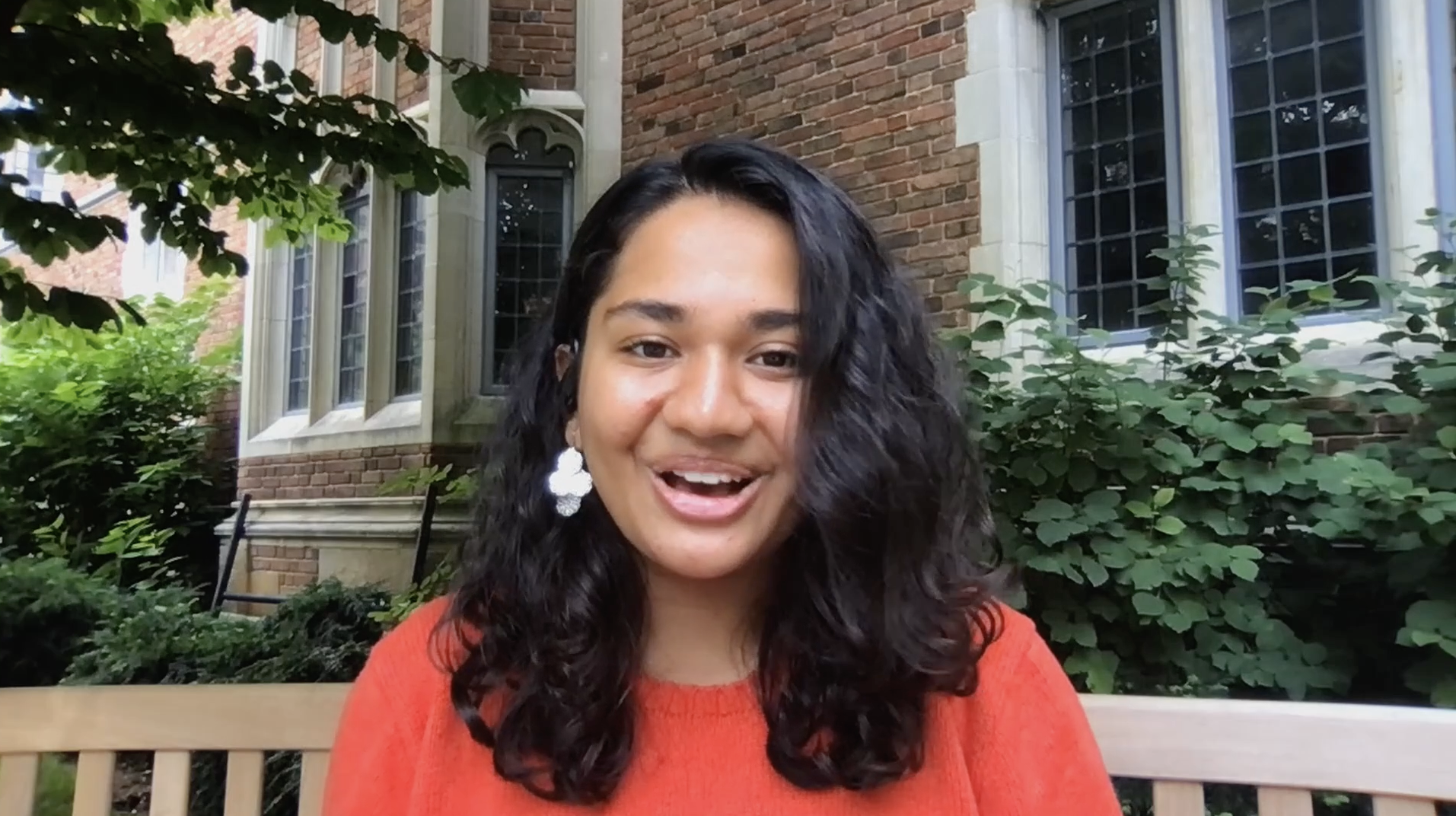 Why choose MITES Semester?
MITES Semester works for you—join us from wherever you are, on a schedule that fits with yours
Be part of an intense, interactive, deeply rewarding experience—you'll discover new facets of STEM and deepen your knowledge all summer long
Prepare for college and your chosen career—you'll learn academic, social, and practical life skills, plus college application guidance tailored to your strengths and needs
Benefit from in-depth college prep—essay review, mock interviews, and guidance to help you to select the school that's your best fit during the fall semester of your senior year (when you are effectively applying for college!)
Engage with admissions counselors—gain insights about prestigious schools at our college fair
Meet your peers and mentors—at the in-person conference at MIT
Be part of a supportive, successful community
MITES Semester is one-of-a-kind—the only national online pre-college program of its scale and stature
Free of charge
All program-related costs are covered by generous individuals, foundations, corporations, and MIT. Students only pay for transportation to and from MIT for the conference.
Eligibility requirements
To be eligible to apply to MITES Semester, applicants must be:
U.S. citizens or permanent residents
High school juniors
What you'll learn
You'll take two rigorous courses and dive deep into science and engineering disciplines, from Machine Learning to Thermodynamics to Astrophysics. Through one project-based course and one supplemental core course in Calculus, Physics, Computer Science, or Science Writing and Communication, you'll learn about the impact of STEM on society and how to use your knowledge to build a better world.
Classes are live and online during the evenings, so you can get to know and work closely with other students in the program, while keeping your daytime commitments. When school starts in the fall, you'll have a shorter time commitment with highly relevant weekly webinars to guide you through the college application process.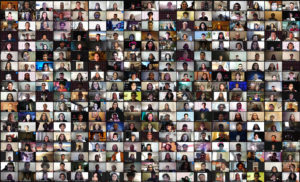 MITES Semester begins the summer before your senior year and extends through December.
MITES Semester courses are synchronous, meaning students are expected to attend class at specific times each week and complete assignments at scheduled times.
Courses: Mondays–Thursdays between 5pm–10pm ET
Events and webinars: Sundays from 8pm–10pm ET
Assignments and meetings with mentors: variable hours.
Required online events during the STEM Immersion Phase occur weekly on Sundays from 8pm–9pm ET and on select evenings throughout the fall.
STEM Immersion Phase (June–early August): You'll complete two challenging online STEM courses (see example courses below) and will work in teams to develop final projects to present to the community at the MITES Semester Conference. You'll get to know your community of peers and mentors through weekly webinars, discussions, cluster meetings, on Slack, and through game nights. You'll also begin meeting virtually in small groups with undergraduate mentors. This mentoring extends over all phases of MITES Semester. Finally, you'll participate in counseling sessions with admissions counselors.
College and Career Prep Phase (August–December): You'll interact with faculty, researchers, and professionals via weekly webinars and cluster meetings; write blogs; and take part in community building events. You'll also participate in mock interviews and essay reviews, and workshops focused on preparing for college and all that comes with it.
One more advantage: At the culmination of the STEM Immersion Phase, each student receives a written evaluation from their instructor, outlining strengths and growth areas, as well as highlighting the student's contributions to the class. Many students choose to submit this as supplemental material with their college applications.
How to apply
MITES Semester and MITES Summer share the same eligibility requirements and application. You can choose to be considered for one or both programs. Eligible students can apply online during the fall semester of their junior year in high school.
Apply to MITES Semester and MITES Summer
Selection criteria
Students selected for MITES Semester generally have the following qualities:
Passion for science, technology, engineering, and math—demonstrated through extracurricular activities, essays, and letters of recommendation
Strong academic record
We strongly encourage students from the following backgrounds to apply:
Underrepresented in science and engineering, identifying as African American/Black; Hispanic/Latinx; Native American or Alaska Native; and Native Hawaiian or other Pacific Islander
Underserved, defined as coming from low socioeconomic means, which may be indicated by qualification for free/reduced lunch
Potentially the first family member to attend college
From families with an absence of science and engineering degrees
From high schools with low admittance rates to top-tier colleges, especially rural or predominantly minority high schools
All applicants who meet the eligibility requirements will be considered, regardless of race or ethnicity.
I have found a community in which I feel a sense of belonging.
MITES has helped me become the best version of myself. I feel academically and emotionally prepared for college, which is something I didn't think a six-month program could achieve, but MITES did."
Mahia Rahman
MITES '20, Arlington, VA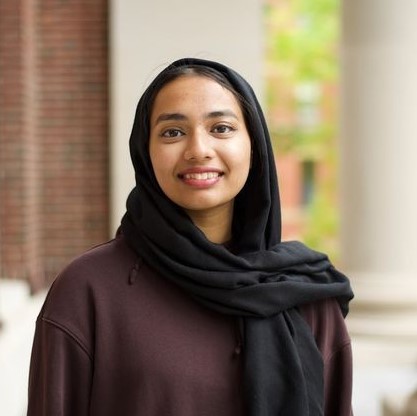 Courses
During the STEM immersion phase, students take one intensive project-based STEM course and a core course in either Calculus, Physics, Computer Science, or Science Writing and Communication.
Past project courses have included:
Astrophysics
Computational Biology
Geospatial Data Analysis (i.e., Mapping Justice)
Design Thinking
Embedded Systems
Neuroscience and Connectomics
Machine Learning
Robotics
Thermodynamics and Climate Change
Sample schedule for MITES Semester scholars
The schedule below is intended to provide an example of what a MITES Semester scholar's week could look like during the summer and fall. Exact times, as well as assigned courses will vary. However, all required events during the MITES Semester program will occur between the hours of 5-10 PM EST. There are no classes or webinars on Fridays or Saturdays. Students should expect to designate 25-30 hours per week for MITES Semester commitments in the summer, and 3-5 hours per week in the fall. This includes synchronous AND asynchronous time.