About us
MITES (formerly MIT Office of Engineering Outreach Programs) provides cost-free, transformative STEM experiences for students from underserved and underrepresented backgrounds—changing thousands of lives and the face of the STEM fields.
50 Years of access and opportunity
For nearly 50 years, we've been a leading national pre-college STEM program—a pioneer in building access and opportunity for middle school and high school students to pursue STEM. Through rigorous, meaningful, and exciting educational experiences, we create new pathways for our students; help them develop the skills and confidence they need to succeed; foster a sense of belonging in the STEM fields; and empower them to use their knowledge to address urgent issues facing their communities and the world at large.
An integral part of MIT's School of Engineering, MITES offers students three ways to participate: MITES Saturdays (formerly SEED Academy), a weekly program for local 7th–12th graders; MITES Semester (formerly MOSTEC), a hybrid learning program for rising high school seniors; and MITES Summer (formerly MITES), an intensive on-campus session, also for rising high school seniors.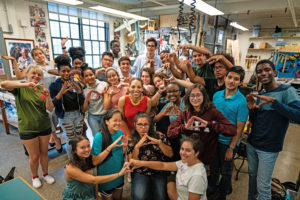 A commitment to diversifying STEM
MITES is committed to revealing students' full academic potential, especially for those from communities where there are few enrichment opportunities in math, science, and engineering. Our engaging, hands-on, culturally responsive curricula strengthen students' foundational math, science, and technological skills. We provide challenging learning environments with high expectations along with access to positive mentors, role models, and peers. Our programs are all highly collaborative and project-based, so our scholars work closely with their peers, STEM professionals, PhD scientists, and college faculty and students—and they become part of a supportive, inspiring, lifelong network.
With exposure to compelling content and world-class resources at MIT, MITES prepares students for careers in technical fields.  Our programs also emphasize college admissions preparation and key skills for success in the workforce, such as creativity, innovation, critical thinking, problem solving, communication, and collaboration.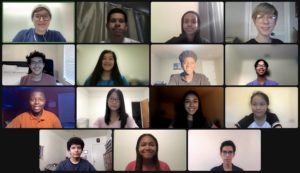 Empowering students to reach their full potential
Our programs empower participants to achieve more than they ever thought possible and promote economic mobility by preparing them for STEM education and the workforce. Our alumni attend top-tier colleges and become leaders, innovators, and entrepreneurs in math, science, technology, and engineering—and also find success in other sectors. Many are deeply involved in improving their communities, and the world at large.
Together, all of us at MITES—our staff, our instructors, and our scholars—live MIT's mission to make the world a better place, for everyone.
Our vision
Make science, engineering, and technology careers accessible to all.
Our mission
To diversify the science, engineering, and technology community by serving students from underrepresented and underserved backgrounds and empowering these students to develop the skills and confidence needed to pursue careers in technical fields—and flourish.
MITES has allowed me to grow as a scientist, an engineer, a Black woman, and an advocate for my community.
Being among so many other students of color who take pride in their ambition has inspired me to be unapologetic in pursuing my own ambitions and has also pushed me to aim higher. Seeing the way that the other students here believe in and invest in their communities and their identities has prompted me to go farther than I already have to make space in STEM for other Black girls."
Linda Denson
MITES '18, New Orleans, LA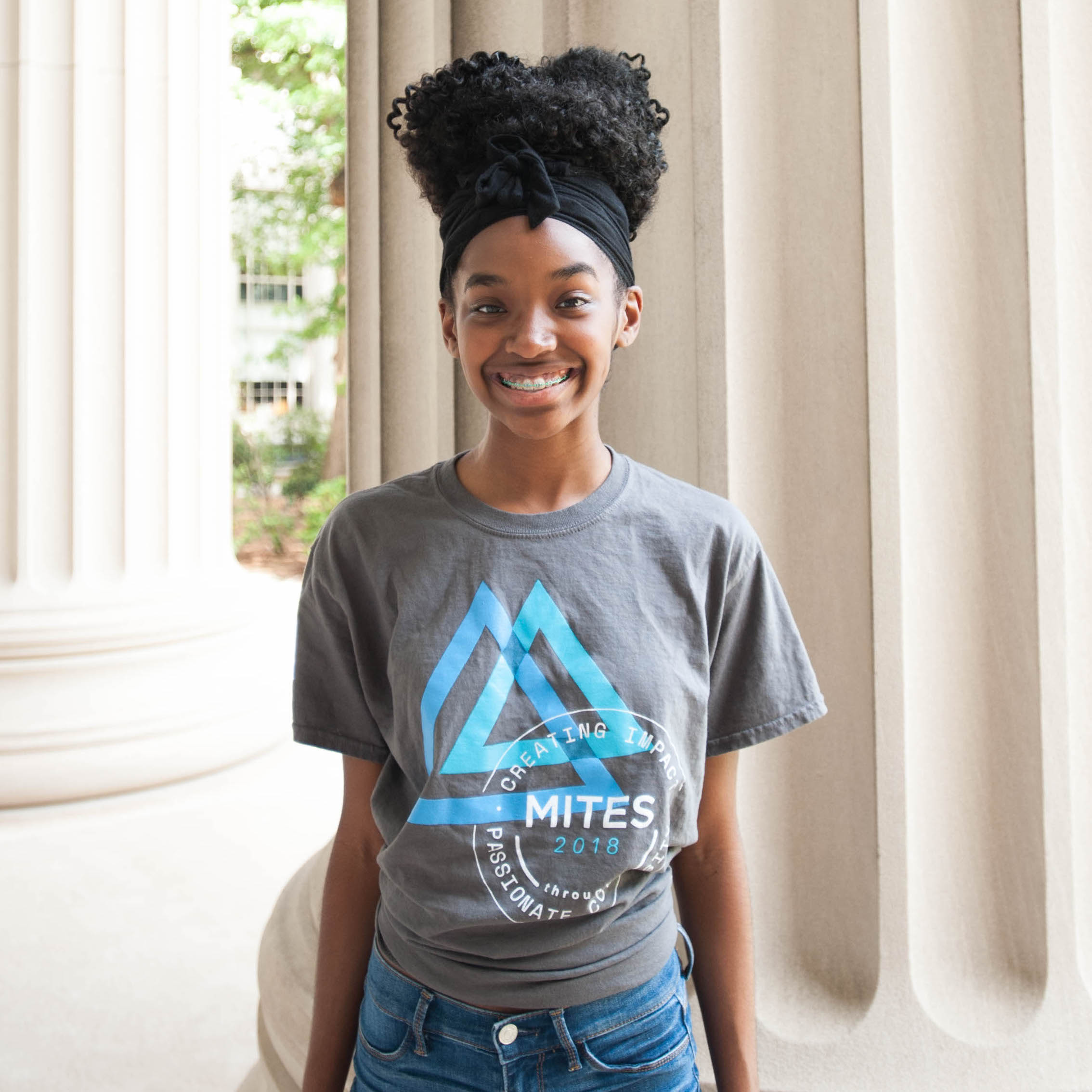 A truly impactful experience can change a student's entire life. To provide positive, life-changing experiences for our students, we:
Challenge our students to reach new levels of confidence, self-efficacy, and success
Draw the connections between the classroom and the real work of scientists and engineers, working to improve communities
Empower our students to develop a network of highly motivated, intelligent peers of diverse backgrounds
Enliven socially conscious thinking in our students that prepares them to become the next generation of leaders who improve the world for all people
The skills needed to succeed in science and engineering fields are a strong foundation for success in all professions and today's competitive environment. To provide high-quality science and engineering education, we:
Expose our students to science and engineering in action
Foster the development of our students' critical thinking, problem solving, creativity, and analytical skills
Inspire our students to pursue the education pathways that lead to rewarding careers in technical fields
Establish the foundation required to create the positive change needed to solve the challenges affecting our communities and society
Solving the world's problems requires contributions of people from all walks of life, areas of expertise, and perspectives. To encourage a science and engineering community more representative of the general population, we:
Recruit students from many backgrounds, cultures, and communities, with a primary focus on students from underrepresented and underserved populations
Create a range of educational experiences that introduce our students to a variety of science and engineering fields, concepts, and practices
Open the minds of our students to alternative perspectives from people with different backgrounds
Society needs a diverse, expanding body of scientists and engineers to develop innovative solutions. To broaden the population of students who join the science and engineering community, we:
Provide our programs free of charge to all of our students
Connect our students with the resources of MIT
Forge pathways that prepare our students for science and engineering majors in top colleges and universities, such as MIT
A positive educational environment committed to building strong relationships and a sense of belonging is critical for our students' success. To foster a network of extraordinary individuals, we:
Collaborate with internal and external stakeholders—including local communities, like-minded organizations and national networks—to further our mission effectively and efficiently
Respect all people's qualities, feelings, abilities, and achievements
Communicate our ideas and opinions to exchange information and deepen our connections
Support our students' success in our programs and beyond