MITES Saturdays
Join MITES Saturdays (formerly SEED Academy) to gain an exciting, challenging foundation in STEM through our multi-year program for 7th–12th graders in Boston, Cambridge, and Lawrence, MA public schools. Applicants should have a strong academic record and interest in science, engineering, and technology. There's no minimum GPA required to apply, but students are expected to maintain letter grades of A and B to stay in the program.
The MITES Saturdays experience
MITES Saturdays Class of '22 scholars share their learnings and transformation in the program.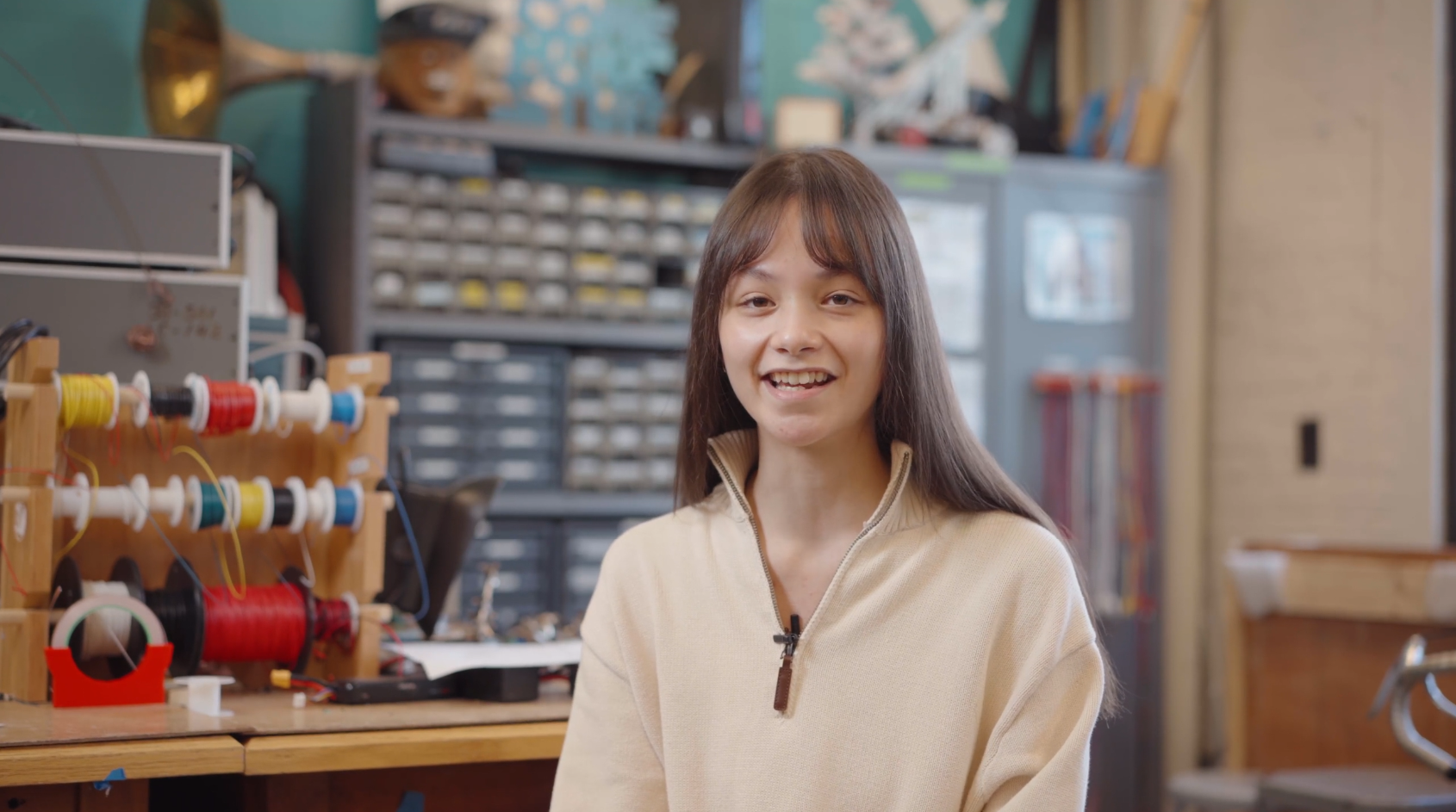 Why choose MITES Saturdays?
Get an early start on STEM success—MITES Saturdays sparks a lifelong appreciation for science, technology, and engineering—and helps you build essential skills
Be part of a community that can become your touchstone—join for up to five and a half years and build lasting friendships and a broad, deep network of peers and mentors that matriculate in top colleges across the country
Prepare for college and your chosen career—you'll learn academic, social, and practical life skills, and receive hands-on college application guidance through our Academic Mentoring Seminar
Engage with admissions counselors—gain insights about prestigious schools at our college fair
Develop confidence that serves you throughout your life—you'll build communication and leadership skills, and discover how to master challenging concepts
Have fun—It wouldn't be MITES Saturdays without games, costume contests, and opportunities to bond with new friends and mentors
Free of charge
All program-related costs are covered by generous individuals, foundations, corporations, and MIT. Students only pay for transportation to and from MIT. Transportation for Lawrence, MA students is provided by Lawrence Public Schools.
Eligibility requirements
To be eligible to apply to MITES Saturdays, applicants must be:
Boston, Cambridge, or Lawrence, MA public school students
Boston, Cambridge, or Lawrence, MA residents
7th, 8th, 9th, or 10th grade students
U.S. citizens or permanent residents
What you'll learn
Dive deep into different aspects of STEM every semester—from biological engineering to robotics to urban planning and architecture. Through hands-on instruction and collaborative projects, you'll develop an in-depth understanding of math, science, engineering, and technology—core concepts and  their real-world applications. You'll also learn about the impact of STEM on society and how to use your knowledge to build a better world.
You'll discover new academic and professional opportunities, make lifelong friends, and become comfortable in a college environment.

The details
Saturdays during the school year—8 weeks in spring, 8 weeks in fall, 10:00am to 3:30pm
Lunch provided free of charge
Free transportation provided for students from Lawrence, MA by Lawrence Public Schools
One more advantage: At the culmination of each semester, each student will receive a written evaluation from their instructor, outlining strengths and growth areas, as well as highlighting the student's contributions to the class. Many students choose to submit this as supplemental material with their college applications.
How to apply
See below to review eligibility and application requirements for MITES Saturdays in further detail.
Apply to MITES Saturdays
Additional Application Details
Students selected for MITES Saturdays generally have the following qualities:
Passion for science, technology, engineering, and math—demonstrated through extracurricular activities, essays, and letters of recommendation
Strong academic record—there is no minimum GPA to apply, but students are expected to maintain letter grades of A and B in school throughout their time in MITES Saturdays
Genuine interest in the program and willingness to take on a multi-year commitment
We strongly encourage students from the following backgrounds to apply:
Underrepresented in science and engineering, identifying as African American/Black; Hispanic/Latinx; Native American or Alaska Native; and Native Hawaiian or other Pacific Islander
Underserved, defined as coming from low socioeconomic means, which may be indicated by qualification for free/reduced lunch
Potentially the first family member to attend college
From families with an absence of science and engineering degrees
From high schools with low admittance rates to top-tier colleges, especially rural or predominantly minority high schools
All applicants who meet the eligibility requirements will be considered, regardless of race or ethnicity.
The MITES community has been a staple throughout my high school career and has offered me so much support.
MITES has fostered an affinity for teamwork and passion for STEM. Because of the exposure to different subjects in the program, I learned more about my passion for the environment and engineering. This, along with my MITES mentor, allowed me to create a strong college application focused on environmental engineering—that I am happy to say was accepted."
Karen Garcia
MITES '22, Lawrence, MA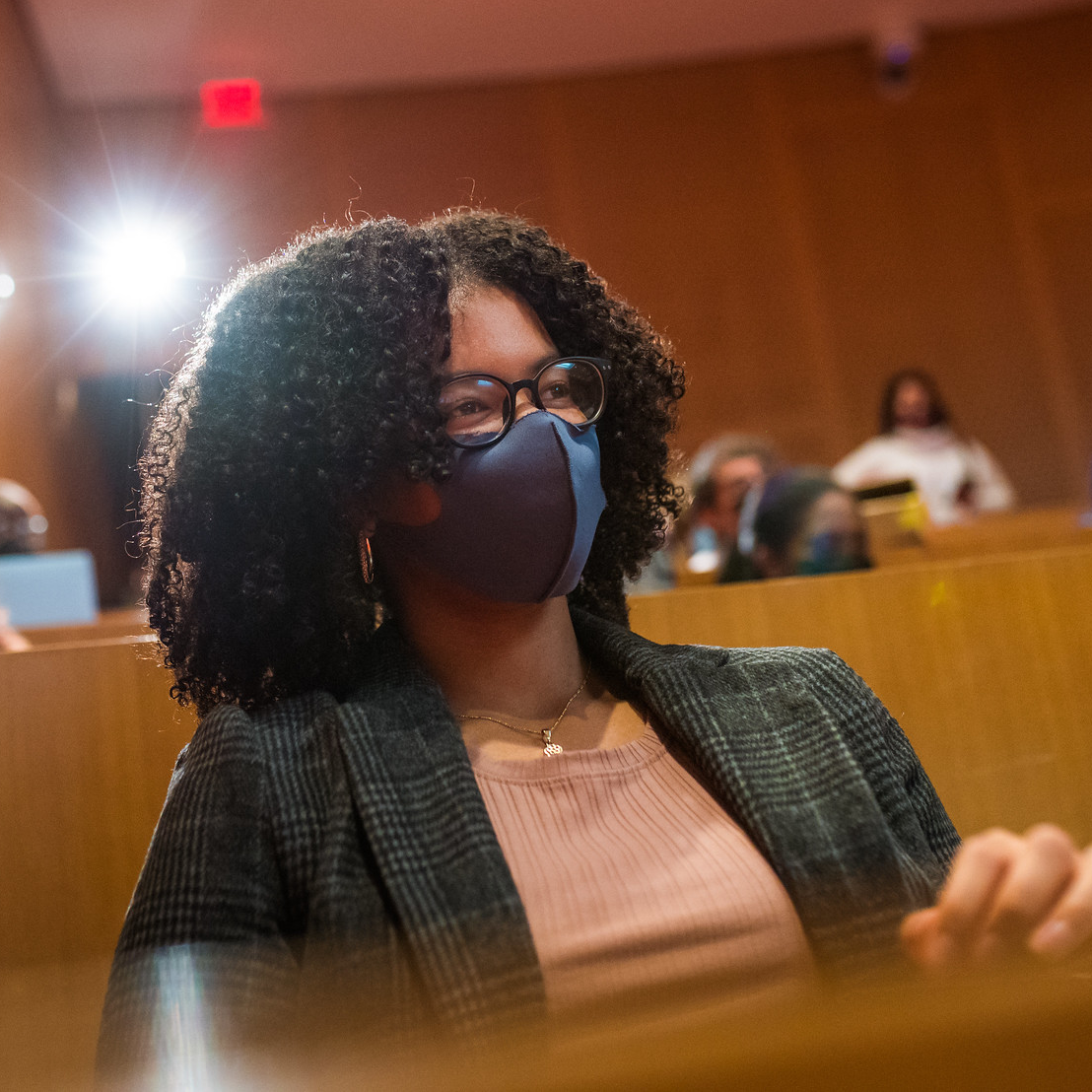 Courses
Each semester, students take an Academic Mentoring Seminar (AMS) course and a hands-on STEM project course. AMS courses explore nontechnical skills that are important to student success in college and beyond. Project course topics change each semester.
During the 2021–2022 academic year, MITES Saturdays scholars explored:
Materials Engineering
Mechanical Engineering
Computer Science
Data Visualization
Engineering Design (Senior Capstone)
Engineering Design (7th Grade Intro)
Environmental Engineering
Civil Engineering
Robotics
Biological Engineering
Sample schedule for MITES Saturdays scholars
In the MITES Saturdays program, students attend courses 16 Saturdays during the academic year on MIT's campus. The fall semester typically takes place over 8 Saturdays from September to end of November/early December and the Spring semester over 8 Saturdays from February to early May. Occasional optional Saturday events may be planned each semester (ex. College visits, application workshops, social events).