I support MITES because it has made a huge impact in my life.
And it's great to see the impact it's still making in so many young people's lives today."
Makinde Adeagbo
MITES '02, and Founder of /dev/color, Lexington, KY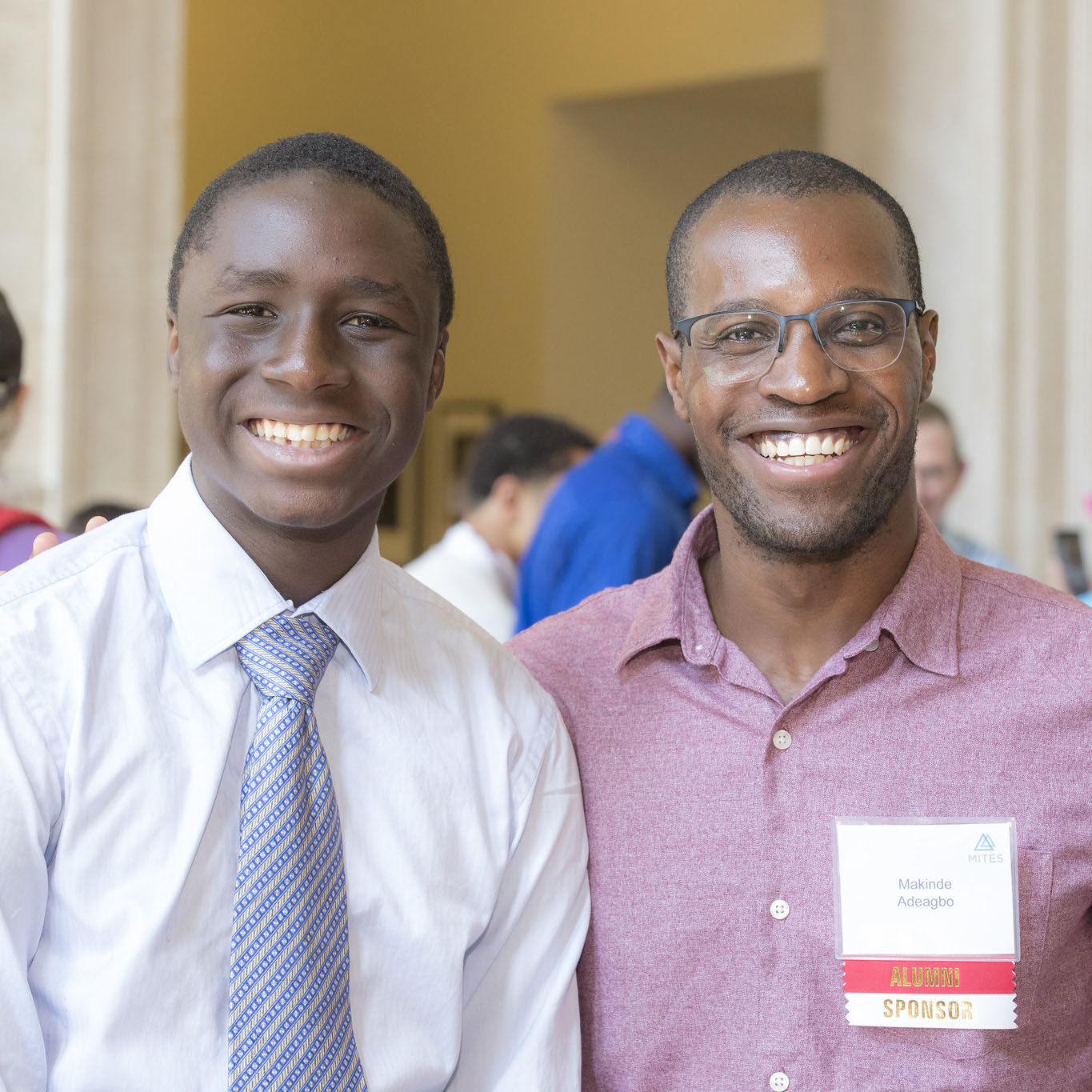 Make a difference today
You can play an important role in the futures of our students through:
MITES Champion Circle – Monthly giving
When you join our monthly giving program, you become part of a community of champions for diversity, equity, and inclusion in STEM fields. Recurring monthly giving allows you to make a significant difference by growing your impact over time. You can give any amount and change or cancel your gift at any time.
MITES Loyalty Circle – Annual giving
By giving annually to MITES, you give each class of students access to our rigorous and rewarding curriculum and uniquely supportive environment, encouraging their confidence, growth, and success. Become a MITES Loyalty Circle donor by making annual gifts to MITES for three consecutive years. Gifts of any amount to any MITES fund count toward your Loyalty Circle membership.
MITES endowments
Endowments are lasting investments in MITES and our students. Gifts to our endowed funds are invested, and the earnings create a sustainable source of funding so that MITES can fulfill its mission for years to come. To bolster the MITES endowment pool, please contribute to the Wesley L. Harris Fund, the William H. Ramsey MITES Fund, or the Engineering Outreach Endowed Fund.
Create access to unique STEM programs
With your gift, you help us create access to unique STEM programs by removing the financial barriers that can hold scholars back, providing the technology and resources they need to thrive, and securing skilled and enthusiastic mentors to guide them.
Give now
Gift matching
Your employer may match your contribution dollar for dollar or, in some cases, even more. Gift matching is an easy way to multiply your impact. Please check whether your employer will match your gift by using our search function below, or by contacting your company's human resources or benefits office.
MIT is a 501(c)(3) institution, and your gift to MITES is tax-deductible within the limitations of U.S. federal income tax laws.