Join our team
Help students have life-changing MITES experiences—and play an important role in making STEM fields more diverse, inclusive, and equitable. 
We're seeking undergraduates, graduate students, and working professionals who are energetic, thoughtful, and motivated by our mission. 
Searching for open roles?
Please scroll down to see available program staff positions!
Teaching at MITES is an incredibly rewarding and enlightening experience. It is truly a gift to accompany our students on their journey of discovering who they are as students, scholars, scientists, and members of their communities.
Their creativity, curiosity, and excitement for STEM make it a thrill to work alongside them as their teacher. Not only have they taught me about their interests and passions in science and engineering, I have also learned so much about teaching and mentoring the next generation of STEM leaders. Serving as an instructor for MITES is an incredible experience that I encourage all to pursue."
Christopher Brunner
MITES Saturdays, MITES Semester, and MITES Summer Instructor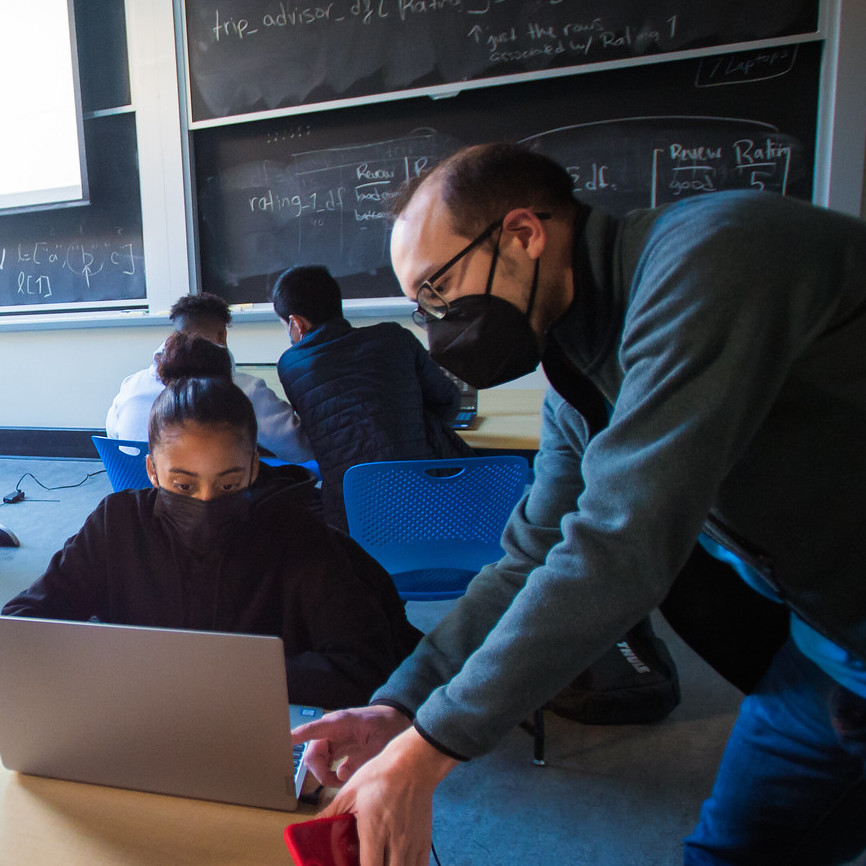 Make a difference you can see
We accept applications year-round for a variety of roles, including part-time, remote, and salaried positions.  When you join the MITES team, you'll be making a difference you can see. Through each of our programs, students develop the high-level science and engineering skills and confidence they need to succeed in college and beyond. They also become part of a supportive, inspiring community of peers, friends, and mentors—and you're on the front line of their transformation. 
Representation matters
We encourage those from backgrounds historically underrepresented in STEM to apply, so that students can see people like themselves as successful professionals, leaders, and guides in STEM. 
The MITES staff also has a wide variety of educational and professional experiences and ranges from undergraduates to tenured professors. Our team includes STEM experts, but we also teach humanities, too and value diverse perspectives. Many staff members are MITES alumni who want to share the benefits they received through our programs with the next generation.
MITES instructors, students, and staff laugh together, learn from one another, and share a collective interest in the power of STEM to make the world better.
The community is truly invigorating—and the dedication of the staff to this work makes me proud to be a part of MITES."
Lynsey Ford
MITES Saturdays Program Administrator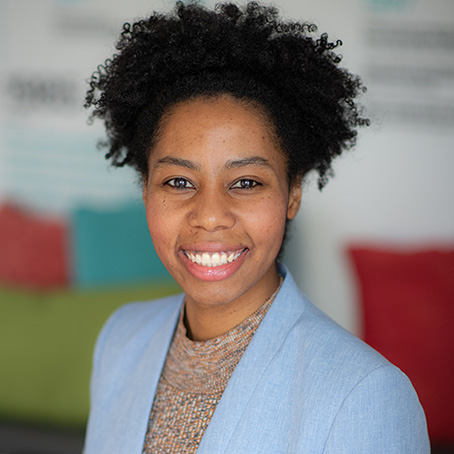 Why join the MITES team
Drive transformational change for students

—and the STEM field—and see tangible results

 

Be part of a fun, dedicated learning community

—it's a pleasure to teach students who are deeply motivated to learn

 

Follow, and share, your passion

—staff customize their curricula 

 

Receive coaching to create an inspiring, inclusive classroom experience

—

training you can take with you in all aspects of your career

 

Network with like-minded professionals

from different fields—across STEM and the MIT campus
Apply for full-time staff positions at MITES
We are actively looking to fill the following positions:
Associate Director, MITES Programs: MITES is seeking an experienced program and people manager who is eager to contribute to the strategic direction of our programs and lead the implementation of MITES Saturdays, Semester, and Summer programs. The position oversees a team of seven, reports directly to Eboney, the Executive Director, and serves as a member of MITES leadership.
Program Coordinator, MITES Semester: MITES is seeking a program coordinator who will ensure efficient program operations and continue MITES Semester's (previously MOSTEC) history of success while supporting program expansion, evaluation, and innovation as part of a collaborative implementation team.
Apply for
part-time, seasonal,
program staff positions
Applications are accepted on a rolling basis.  
For roles with MITES Saturdays, we typically begin reviewing applications in June for the fall semester and in January for the spring semester.  
For roles with MITES Semester and MITES Summer, we typically begin reviewing applications in February.
Roles requiring 1 year of college
Roles requiring a bachelor's degree
Ready to apply? Click the link below to start your application.
Questions? Review our FAQs for Prospective Staff, or connect with us at staffapp@mit.edu if you have any questions.
MITES adheres to MIT's nondiscrimination policy: the Massachusetts Institute of Technology is committed to the principle of equal opportunity in education and employment. The Institute prohibits discrimination against individuals on the basis of race, color, sex, sexual orientation, gender identity, pregnancy, religion, disability, age, genetic information, veteran status, or national or ethnic origin in the administration of its educational policies, admissions policies, employment policies, scholarship and loan programs, and other Institute administered programs and activities; the Institute may, however, favor US citizens or residents in admissions and financial aid.  

To comply with regulations by the American with Disabilities Act (ADA), the principal duties in job descriptions must be essential to the job. To identify essential functions, focus on the purpose and the result of the duties rather than the manner in which they are performed. The following definition applies: a job function is essential if removal of that function would fundamentally change the job.