Yenifer Lemus' success after SEED
By Daniel Volfson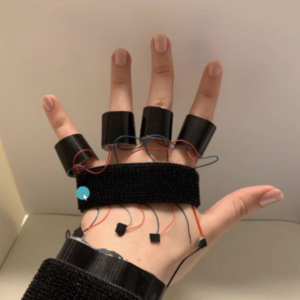 For Yenifer Lemus '21, SEED Academy played a pivotal role as the mediator between high school and college. Making the transition from an urban high school to a traditional rural college is a daunting task for any student, even more so for students who are the first in their families to venture into higher education. Originally from El Salvador, and more recently from East Boston, Lemus began her first year at the University of Massachusetts Amherst with anticipation and also a bit of culture shock.
At her alma mater, East Boston High School, she found solace in her everyday interactions with students of similar backgrounds. When she entered UMass Amherst, she found a very different community, and initially found that solace somewhat more elusive. Instead of being automatically embraced by the community, she realized she had to figure out how to carve out her own.
Reflecting back on what aided her the most in her transition, she cited SEED as a catalyst for her ability to adapt to the new environment. "If I'd never joined SEED I wouldn't be able to get along as well with different people just because I'm not used to it. I lived 16 years of my life in El Salvador, surrounded by the same people. Then I moved to Boston, into another Hispanic neighborhood. SEED was my only opportunity to be in a diverse environment."
Additionally, SEED offers a curriculum that overlaps with courses taught at the college-level, while also supplying a social backbone that is often not so easily acquired by fledgling college students from non-traditional backgrounds. It is both a social and an intellectual incubator, equipping students with the confidence to tackle challenging problems collaboratively.
Lemus applied to SEED to expand upon her math and science interests. She was always vaguely interested in a science-oriented career, but she lacked the resources to pinpoint a specific field. SEED offered her a variety of specialized science courses that gave her the hands-on experience necessary to narrow down all her options to one: biomedical engineering, her current major in college. Instrumental in her decision-making process was the guidance and positive reinforcement she received from both her instructors and her peers. She felt a growing kinship with her colleagues as they bonded over their mutual aspirations.
"I found I wasn't the only one who wanted to do something different other than just going to school…SEED is a great opportunity to get to know other people who are interested in STEM and at the same time learn things that you can't learn in high school," she said. Every Saturday, she encountered accomplished scientists who had to overcome the same linguistic and institutional barriers she faced. The experience was ennobling and transformative: in them she saw her yet unrealized dreams made incarnate.
SEED enables students to make their abstract ideas into tangible realities. Looking back on her most formative experiences at the program, Lemus recalls the giddy anticipation she felt when she saw concepts come to life via an electrical engineering project. "One of my favorite parts was electrical engineering. It was really challenging to learn about circuits but also really fun. My group made a game called 'The Bike Game.' We connected some pedals to a Raspberry Pi which was connected to a ground board. It was so great to see people interact with our project and to see how happy they looked to play the game. One of the most challenging aspects was the Python language coding involved. But now, I can actually add my experience with Python on my resume."
Through her years at SEED, Lemus learned to love the trial-and-error process that accompanies engineering. Even though her coding projects would, at times, unexpectedly malfunction, her colleagues would encourage her to persevere her way to success. She learned that failure is an unavoidable byproduct on the path to victory: a foundational realization that has been the source of her composure throughout her new college experience. Her college courses, she says, feel easy, because she knows how to put in the work that they require.
And she's primed to take on new intellectual ambitions, applying her skills to improve the lives of others. The fuel for Lemus's ambitions is drawn from the medical shortcomings she witnessed growing up in El Salvador. Her hope is to improve the medical research of her home country, so that more people like her can have the opportunity to realize their aspirations.