MITES Saturdays Fall 2022 Symposium returns to campus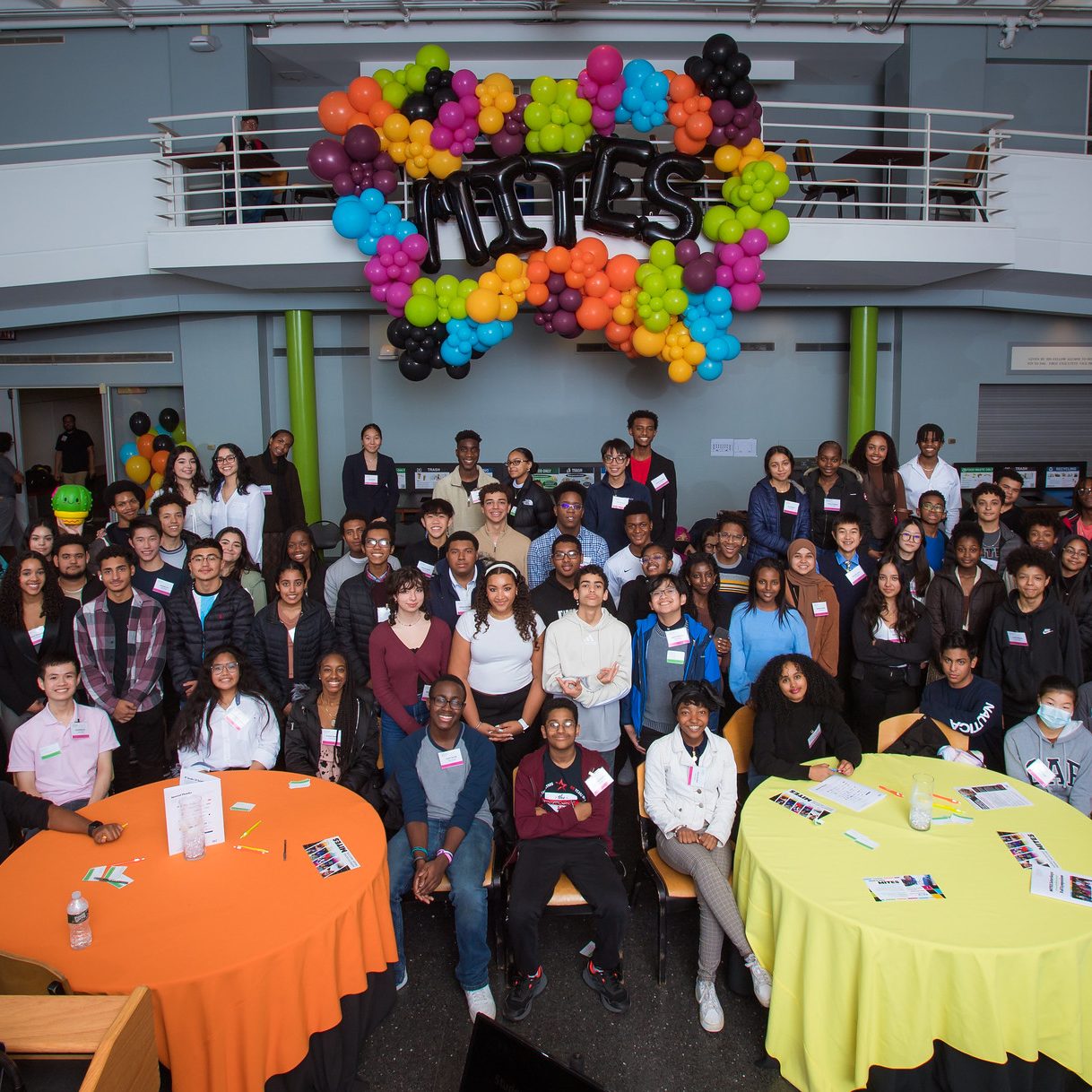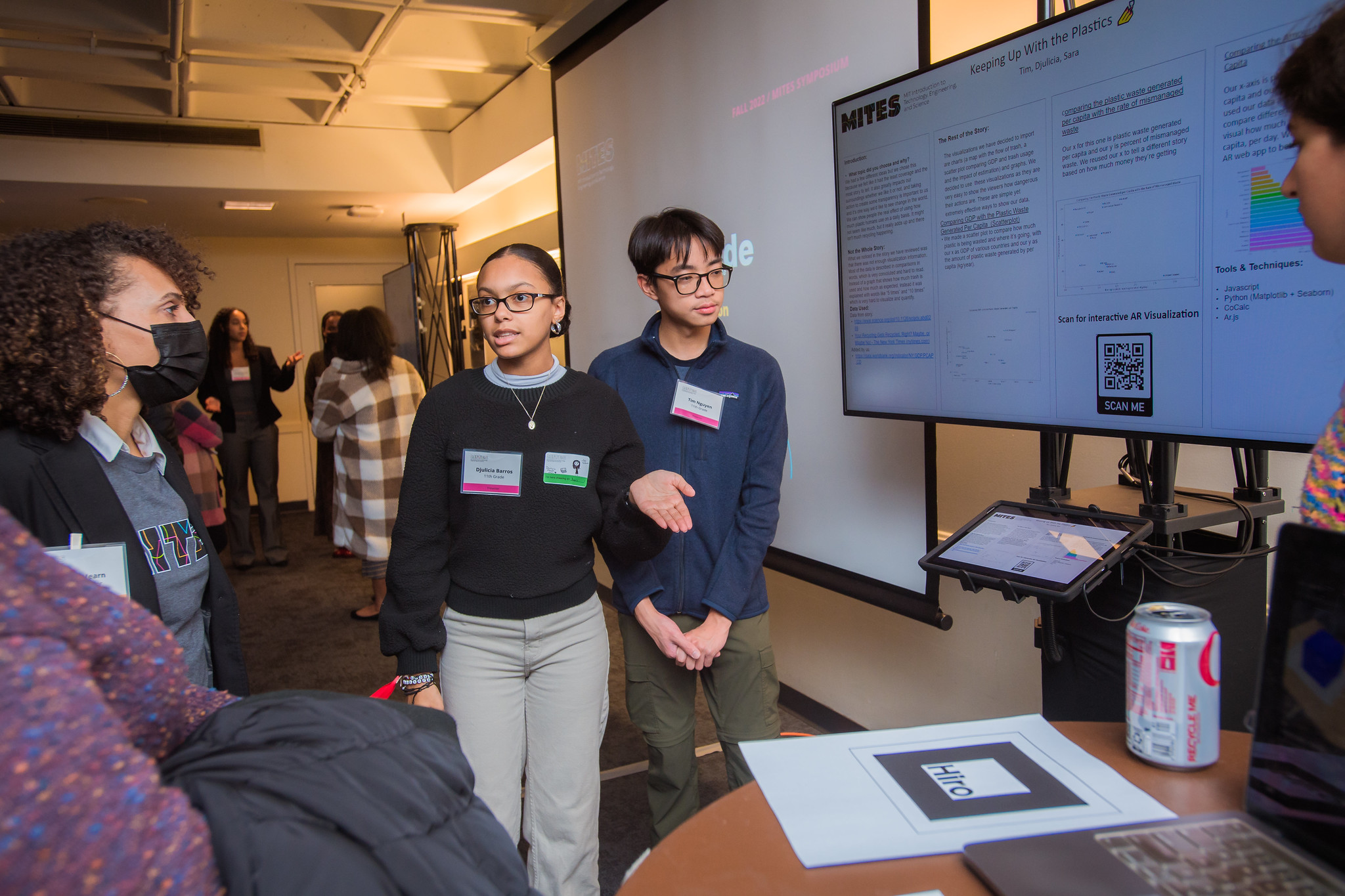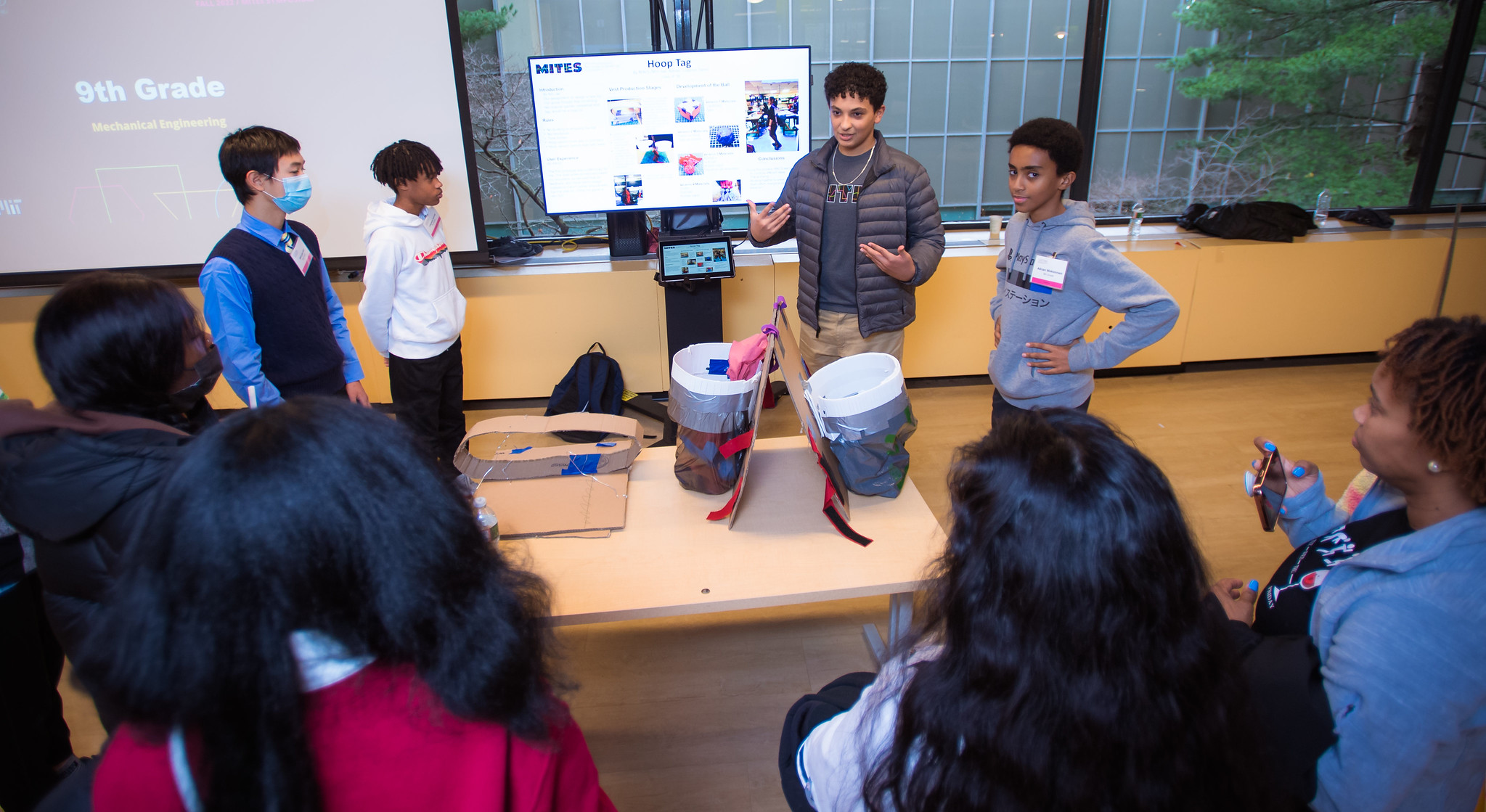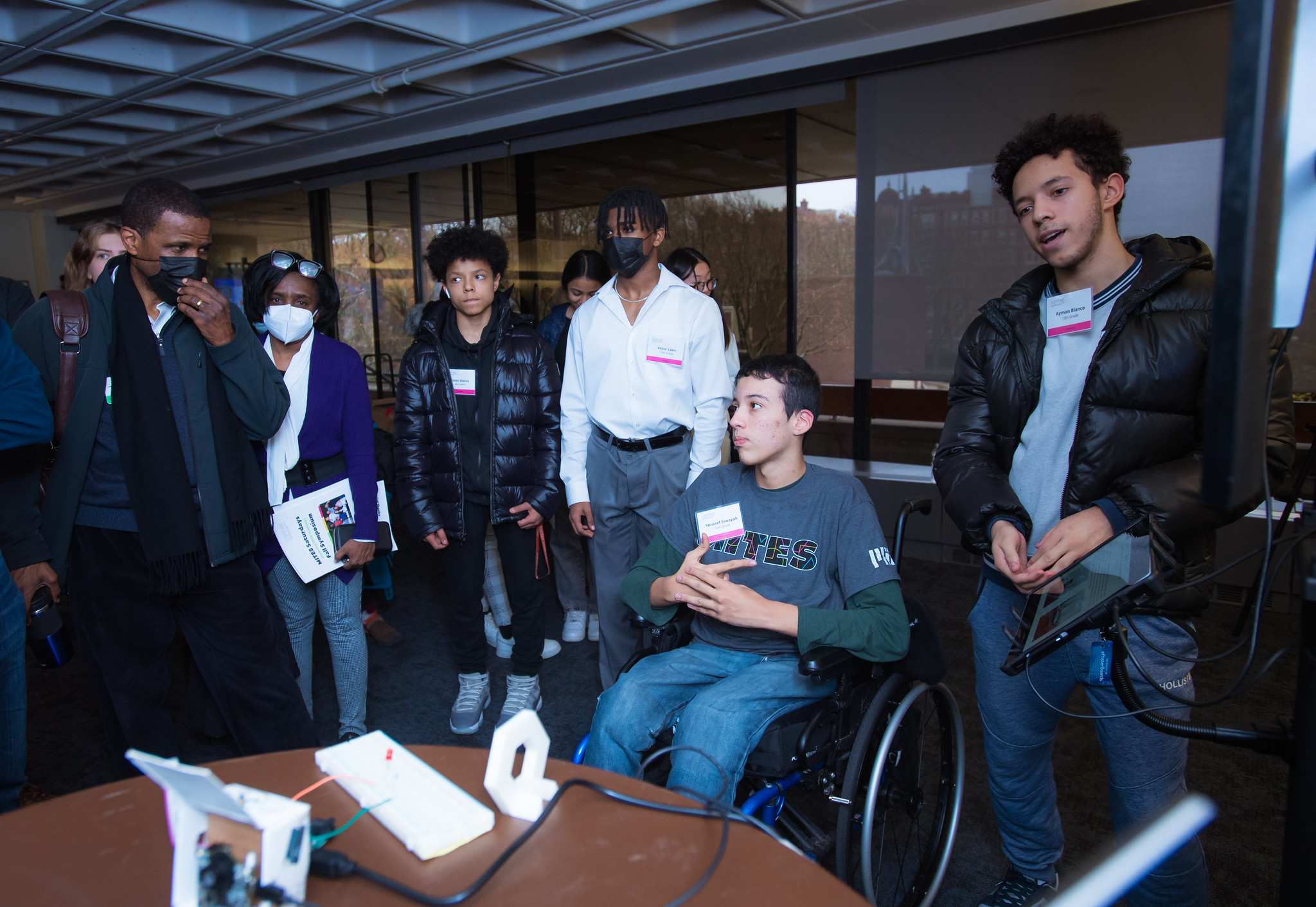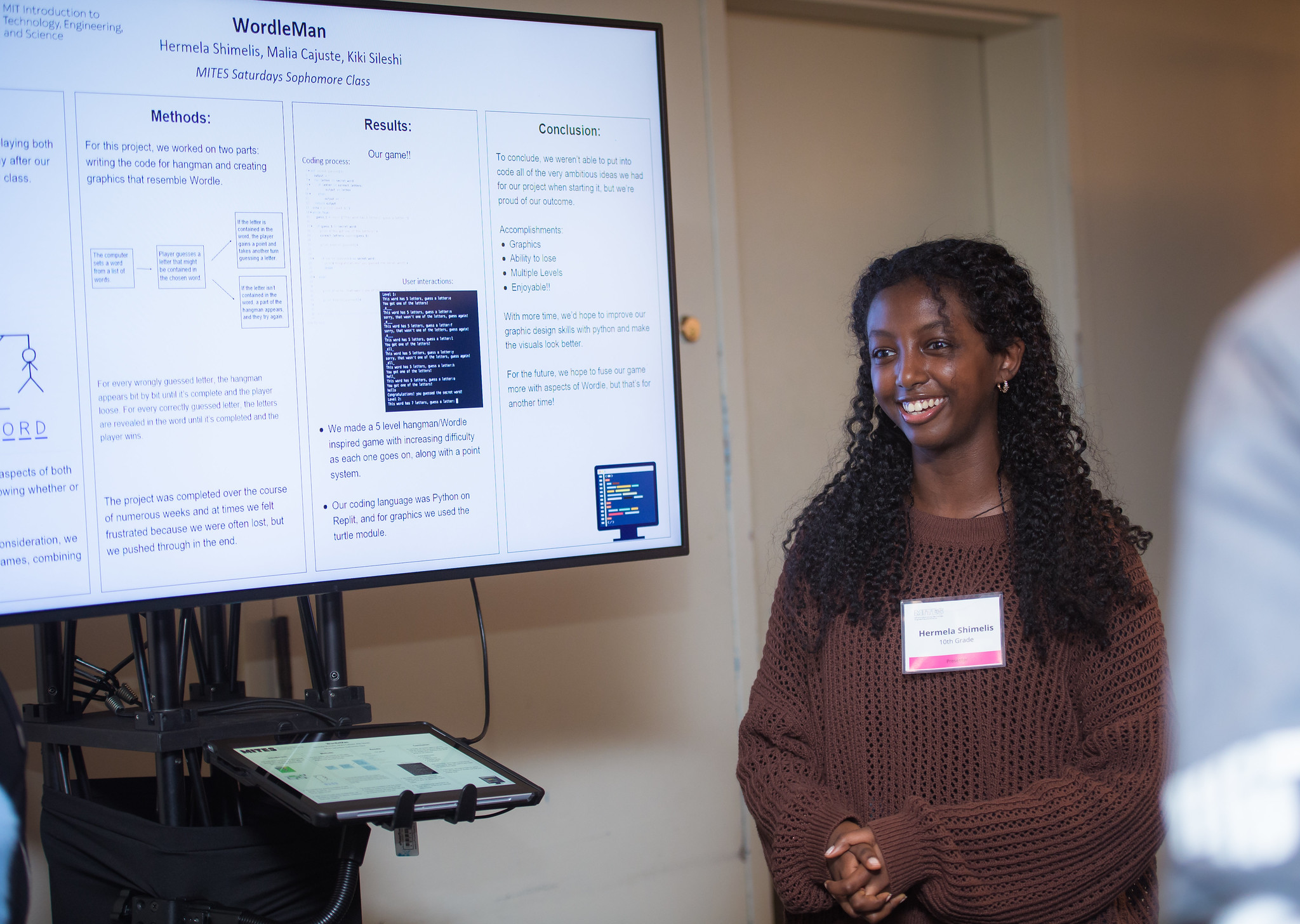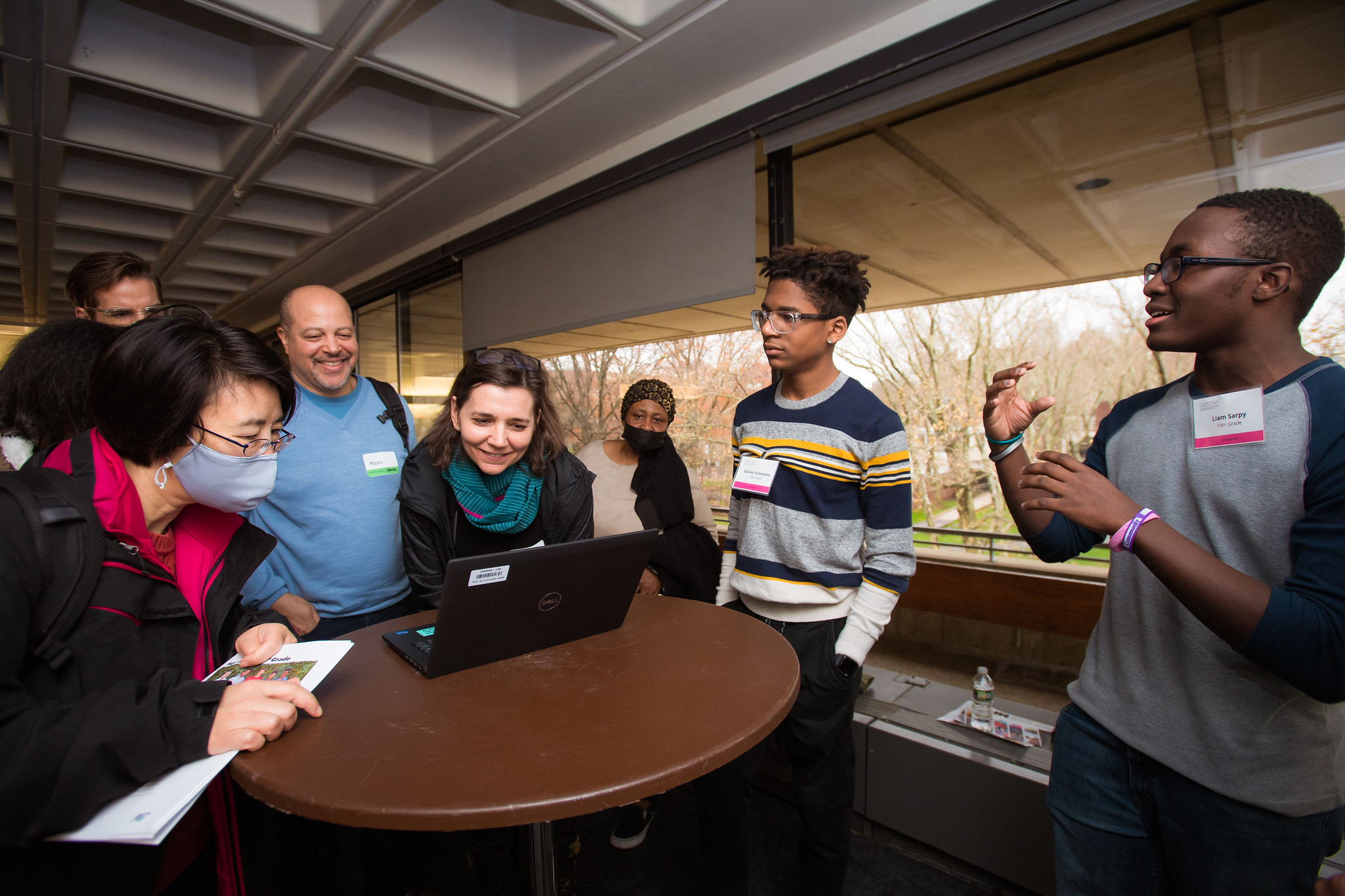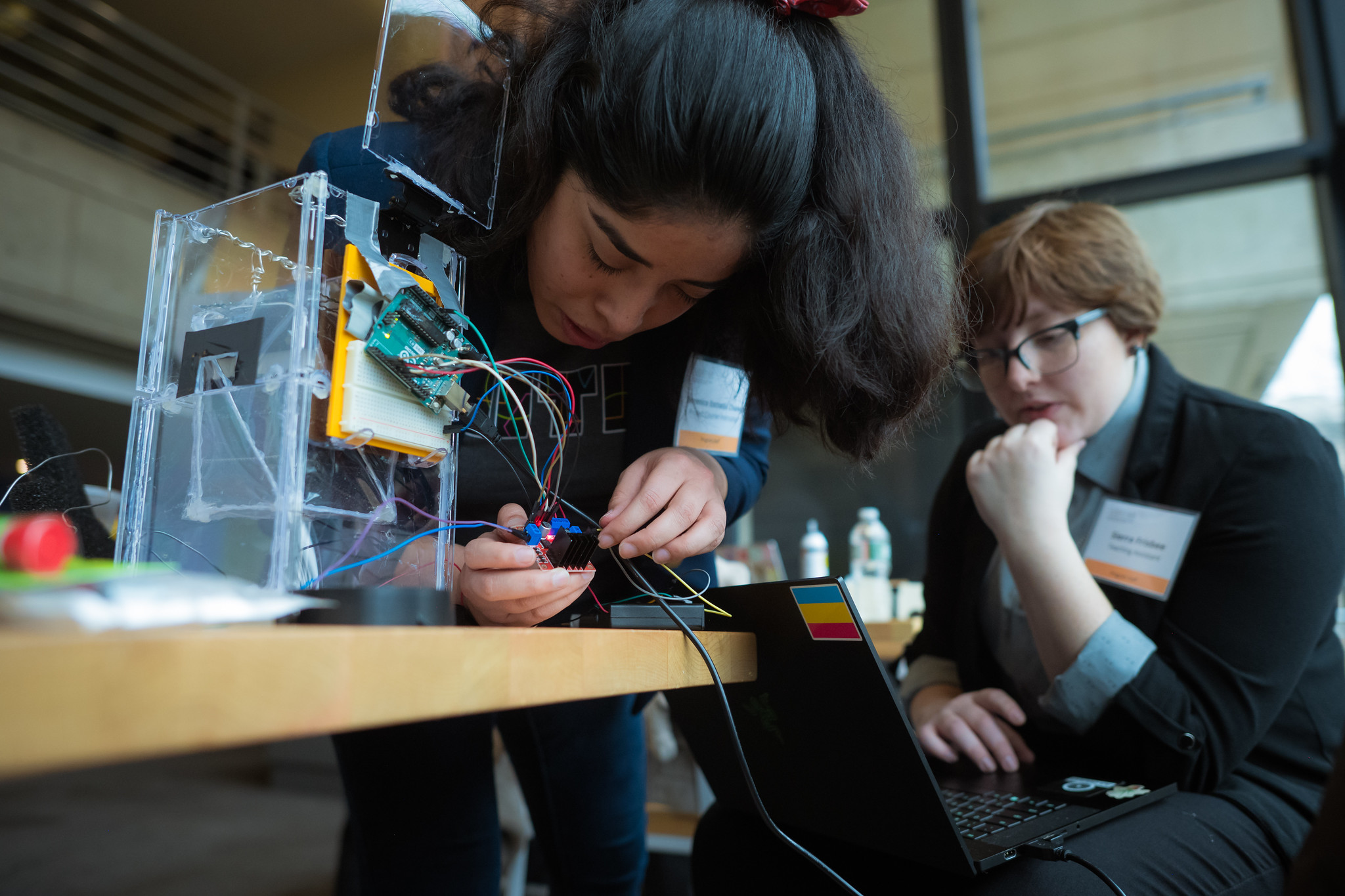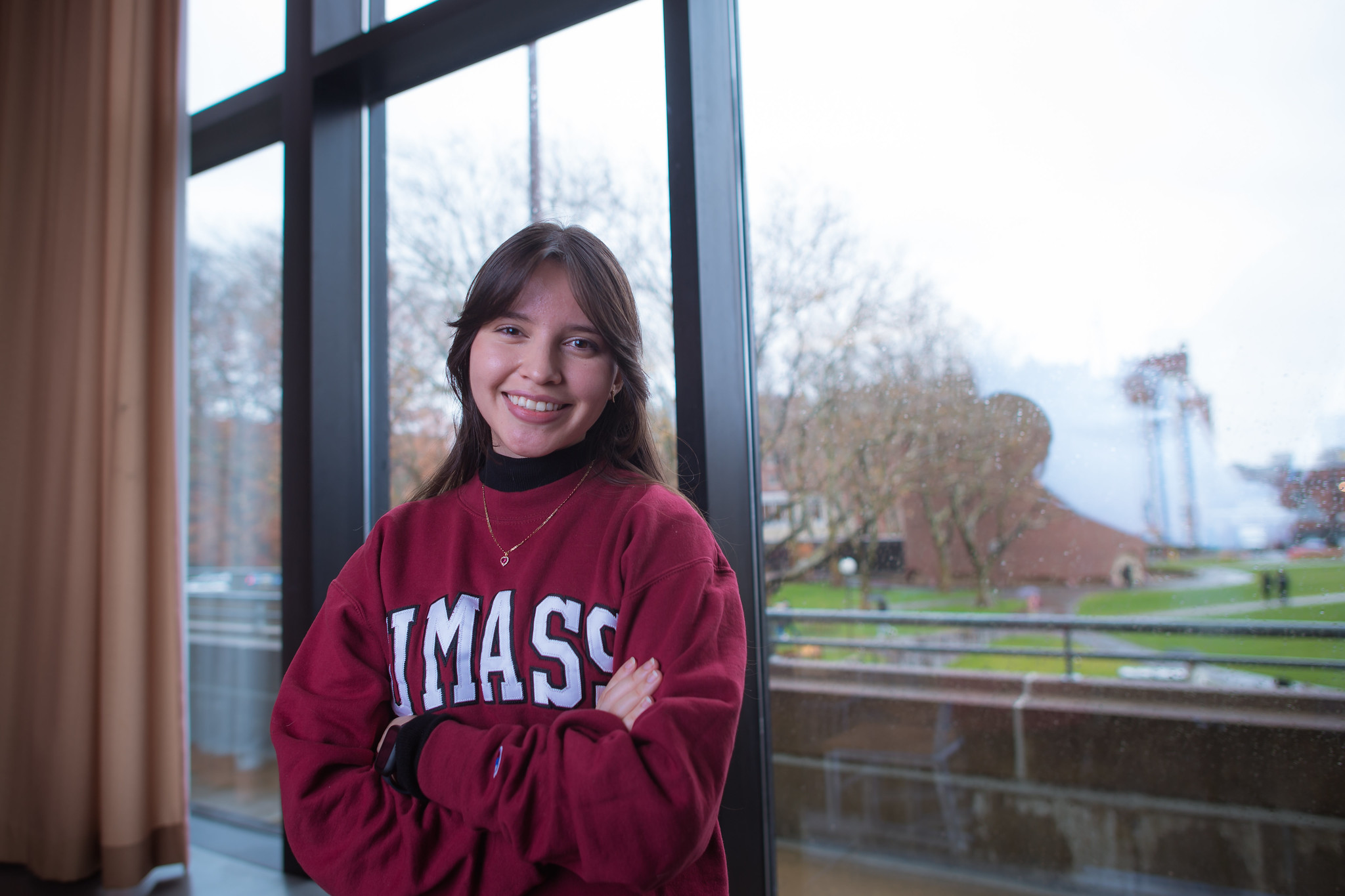 The MIT Introduction to Technology, Engineering, and Science (MITES) Saturdays program (formerly SEED Academy) closed its Fall semester with a student Symposium on Saturday, December 3 at the MIT Stratton Student Center. Nearly 100 talented middle and high school students from 23 schools in Boston, Cambridge, and Lawrence, MA presented their learnings across five different STEM fields. 8th grade students learned to use biological databases and computer programming to test their research questions in Computational Biology; 9th graders imagined, prototyped, and built their own original toys in Mechanical Engineering; 10th grade students learned a new computer programming language in Computer Science; 11th grade students learned how to use industry-standard tools and techniques to convey clear, impactful stories with data in Data Visualization; and our 12th grade students completed the first semester of a capstone project in Engineering Design.
Read more about our students' impressive projects.
Yenifer Lemus, MITES Saturdays '21 alumna and current UMass Amherst Biomedical Engineering student, joined the Symposium as keynote speaker. Yenifer is a member of the UMass Biomedical Engineering Design team redesigning medical devices for health care workers. During her speech, Yenifer shared how the support she received, and the skills she developed, during her time in MITES Saturdays are helping her succeed in college. As an immigrant from El Salvador who faced a language barrier, she emphasized the impact that MITES Saturdays had on her confidence as a student in STEM. She highlighted that the support from her peers and mentors as she was learning English helped her realize she could go on to accomplish greatness in science. Yenifer invited MITES students to experiment different fields and topics in their courses so that they can learn more about what they like and don't like in science and engineering. She said that helped her navigate college offerings. 
The Symposium also featured two family-focused presentations. MITES Student Success & Wellbeing Administrator Sara Colón shared concepts that students learned in their Academic Mentoring Seminar (AMS). In AMS students develop skills to prepare for college and careers. For example, students explore how to write personal essays for college applications, how to manage their time, and how to navigate the college admissions process. Then, Mr. Kendal B. Price, Esq., a parent of two MITES Saturdays alumnae, presented on his experience in supporting high achieving students. He recognized the commitment it takes to be in a 5-year program, and assured parents it's a worthwhile challenge.
During the MITES Saturdays Fall Symposium we also celebrated the launch of our new brand, names, and website! Our office and programs are now unified under the MITES name, and MITES has a new expanded meaning. These changes allow our scholars to benefit from a 47-year old, highly recognizable brand in K-12 STEM programming, and to easily explain our program's connection with MIT and its mission to make the world a better place. It also links our MITES Saturdays students and alumni more closely with peers from MITES Semester (previously MOSTEC) and MITES summer (previously MITES) programs, effectively expanding their network.
Many thanks to all who helped make this program possible and congratulations to our MITES Saturdays students for another successful semester!