It took a village to select the MOSTEC 2020 cohort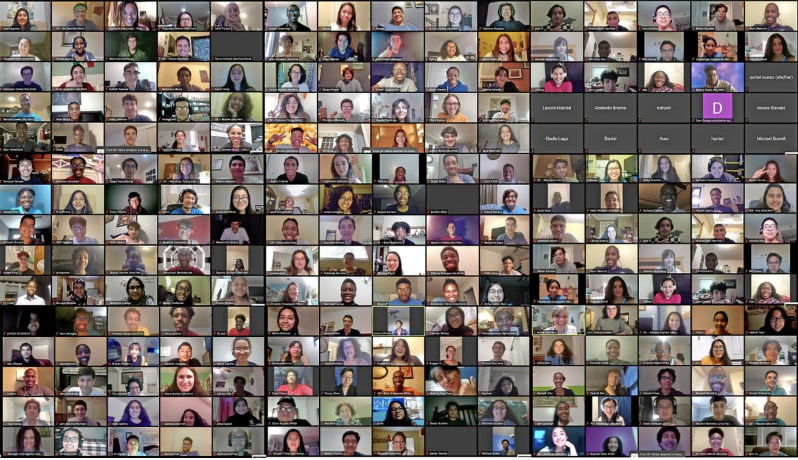 This summer, 231 students from across the country started their MOSTEC experience. With more than 2,200 competitive applications received for our national programs, the process to select the final cohort is elaborate, and as every year, one of the most difficult tasks for the OEOP team. This year's selection process involved more than 6,000 teachers and 150 volunteers.
In late 2019, the OEOP sent national programs information to 8,004 students and 3,500 teachers and guidance counselors across the country. As a result, we received 2,272 applications for the MITES and MOSTEC programs. Applications came from 49 states, the District of Columbia, Guam and Puerto Rico, and 20 different countries including Bahamas, Brazil, Canada, China, Colombia, Egypt, Ethiopia, India, Jamaica, Japan, Mexico, Nicaragua, Nigeria, Pakistan, Philippines, South Africa, South Korea, Spain, Switzerland and Taiwan. To be considered for OEOP programs, students must be US citizens or permanent residents.
As part of the application process, students submit at least two letters of recommendation from teachers or guidance counselors who can speak to their academic achievements and abilities. This year, 6,918 teachers and guidance counselors supported students with letters for their applications. Students who applied attend a wide array of schools, including public, private and home schools, in both rural and urban communities.
When the application period closed, a team of 150 volunteers began reviewing student materials. This year, volunteers included OEOP alumni, staff, instructors, donors, partners and friends. Having experienced OEOP programs in person, and knowing the impact of the programs on their college and career journeys, OEOP alumni are a growing percentage of selection committee members.
"Folks, I'm on a selection committee for the first time – Is anyone else getting emotional remembering their OEOP experience? In a way, it really set the direction of the rest of my life," shared MITES alumna Shamarah Hernandez during the Selection Committee general meeting.
"Wow, me too. I participated in SEED and E2 and met some of my best friends there," echoed OEOP alumna Oluwaseun Adebagbo.
Due to the Covid-19 pandemic, the entire selection process was conducted online, and all students were considered for our 6-month, online MOSTEC program. The MITES program was not offered in 2020. Volunteers gathered for team meetings via Zoom and Webex in late March and early April for final discussions and selections, logging in from across the country, and as far as Beijing, China and Auckland, New Zealand. Just in the last round of review, selection committee members volunteered more than 1,200 hours to read and discuss applications.