3Q: Annie Grant on how we've innovated in MOSTEC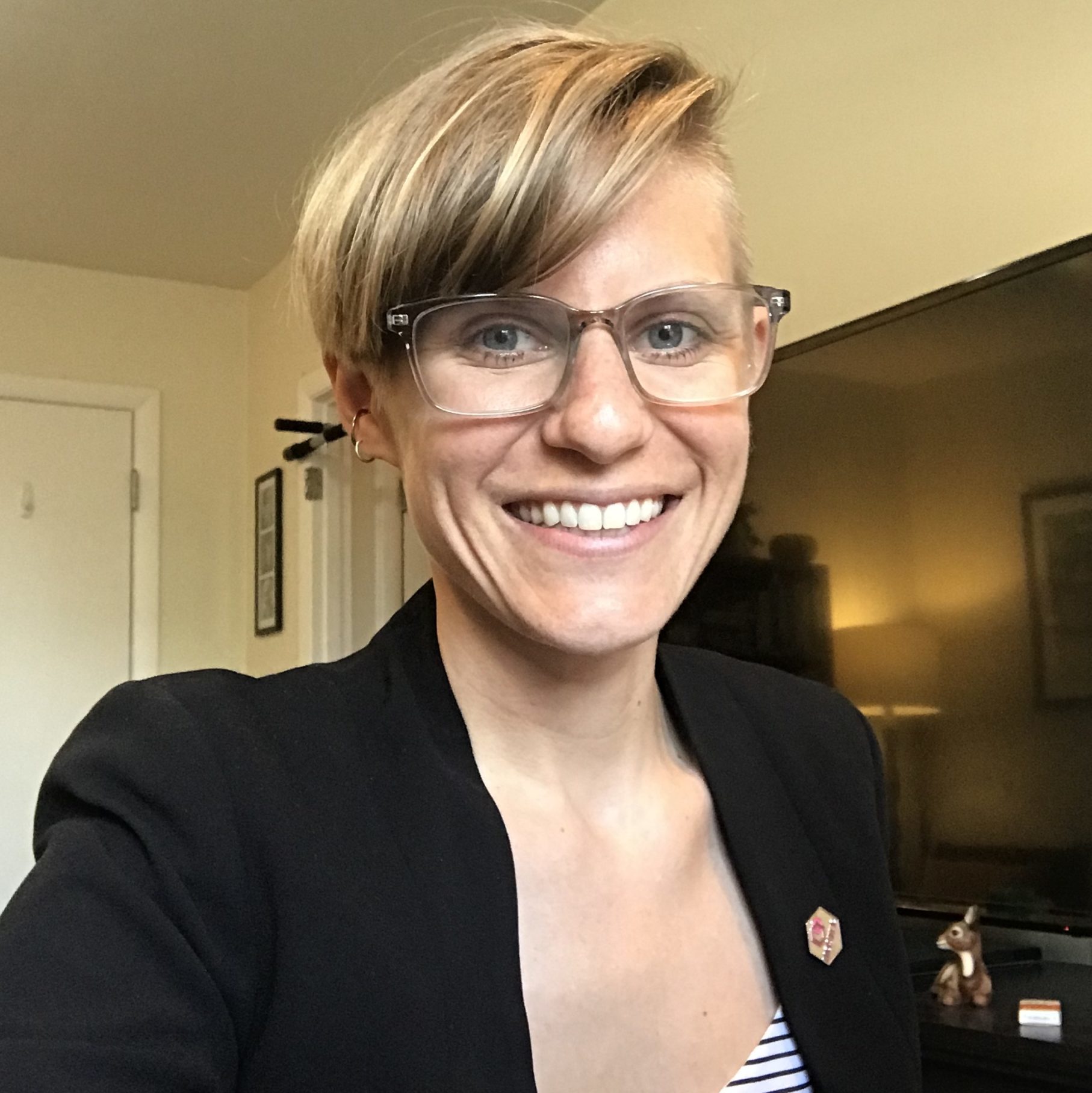 Annie Grant is the Program Administrator for MOSTEC, a 6-month online program for rising high-school seniors. The program offers students an opportunity to learn about diverse science and engineering fields, strengthen their academic STEM foundation, build 21-century skills in networking, interviewing, collaboration and presentation delivery, prepare for college, and build a strong community of peers and mentors. Here Grant tells us about the many ways MOSTEC has grown and improved over the past few years. 
Q: How has the MOSTEC academic learning experience changed over the years? 
When I joined the OEOP in fall of 2018, MOSTEC students engaged in mostly asynchronous activities, which means they learned and participated in the program during independent time. One of the main changes for students is that now, all MOSTEC courses are synchronous meeting twice per week, and follow a "flipped classroom" instructional model. This allows students to learn together and build community through real-time discussions and activities while completing assignments and course work in independent time.
We've also expanded student access to calculus, physics and computer science. Previously, all students enrolled in a core science writing course, and a hands-on project course. Now, students who haven't had the opportunity to take Calculus or Physics are placed in these courses, and students without coding experience can learn Python in our Introduction to Computer Science course. The expanded core courses have allowed us to serve higher-need students across the country.
We've also increased the variety of project courses for students and encouraged instructors to develop an interdisciplinary syllabus. Last year, MOSTEC students explored 14 different fields in STEM, from applied mathematics and thermodynamics of climate change, to embedded systems and astrophysics. Additionally, courses like "Design Thinking: Solving Real Problems for Real People" and "Mapping Justice: Designing Geospatial Tools for Social Change" connect STEM learnings with real-world social justice needs.
Q: How has the overall student experience changed? 
We've worked hard to expand learning and community building opportunities during the enrichment phase of the program. Driven by student feedback we've developed a series of college preparation events that have both become MOSTEC staple events, and meaningful volunteer opportunities for OEOP alumni. During the fall, MOSTEC scholars now prepare for college by participating in mock interviews and receiving individualized essay feedback, and develop connections with OEOP alumni, friends, and supporters through virtual networking events.
We've also been very intentional around cultivating the "MOSTECommunity" so that our students feel more connected to each other, their instructors, and the OEOP. This has been particularly important during the past two years of a fully virtual program. Students now engage in what we like to call "FUNdatory events" like game nights, trivia nights, open mic nights, speed friending, and friendly cluster competitions. We also leverage Slack as a hub for asynchronous connection. Our extensive Slack workplace is a space for students to connect over common interests, share photos, communicate with their instructors, receive announcements, discuss STEM articles, share resources, wish one another Happy Birthday, and more. Nothing is accidental in the online space. You can't accidentally bump into someone, or accidentally make friends, so we've intentionally created spaces for students to get to know one another and develop authentic and lasting connections.
Additionally, we've created spaces to showcase our students' academic achievements and community involvement. In 2019, we published the first "Best of MOSTEC science writing" e-publication, which showcases some of the top articles written by students. Now, this is a yearly publication. Students participate in community awards, and in 2020, we hosted our first ever virtual symposium, which allowed parents, friends, teachers and supporters to attend student project presentations.
Q: What have these changes meant for the MOSTEC staff?
While revamping MOSTEC offerings, taking care of the MOSTEC staff has been a priority. I've leveraged my teaching experience to offer instructional guidance and develop templates for course syllabi that can be helpful to instructors. And we've worked diligently as a staff to increase the training we provide around inclusion to ensure our students and staff find belonging in their classes and clusters.
We also changed the program's organizational structure to provide leadership and growth opportunities to undergraduate students serving as program facilitators and created a new position for curriculum and instructional support.
And we've increased the diversity of the MOSTEC instructional team to bring new perspectives and teaching approaches to students. One of my favorite aspects of the job, and something that was unexpected, was having the opportunity to work with such a diverse team of instructors and facilitators, ranging in age from 18 to 70, who are at all different stages in their career journey. I've enjoyed getting to know many OEOP alumni who have come back to serve on MOSTEC staff. Getting to work with our undergraduate student mentors has truly been a privilege, and a fantastic learning experience. I look forward to staying in touch with these folks for many years to come!
The expanded team, revamped staff structure, and strengthened MOSTEC model were crucial to our scaling of the program during the past two years. When the Covid-19 pandemic hit, MOSTEC went from serving 130 scholars in 2019 to 270 last year. Our successful MOSTEC model also became a template for other OEOP and external programs looking to transition online during the pandemic. It has truly been a privilege to get to know, and become part of, the OEOP and MOSTEC community over the past three and a half years. This experience, and the students and staff, are near to my heart, and I'll take what I've learned about leadership, collaboration, and communication with me to whatever I end up doing next.