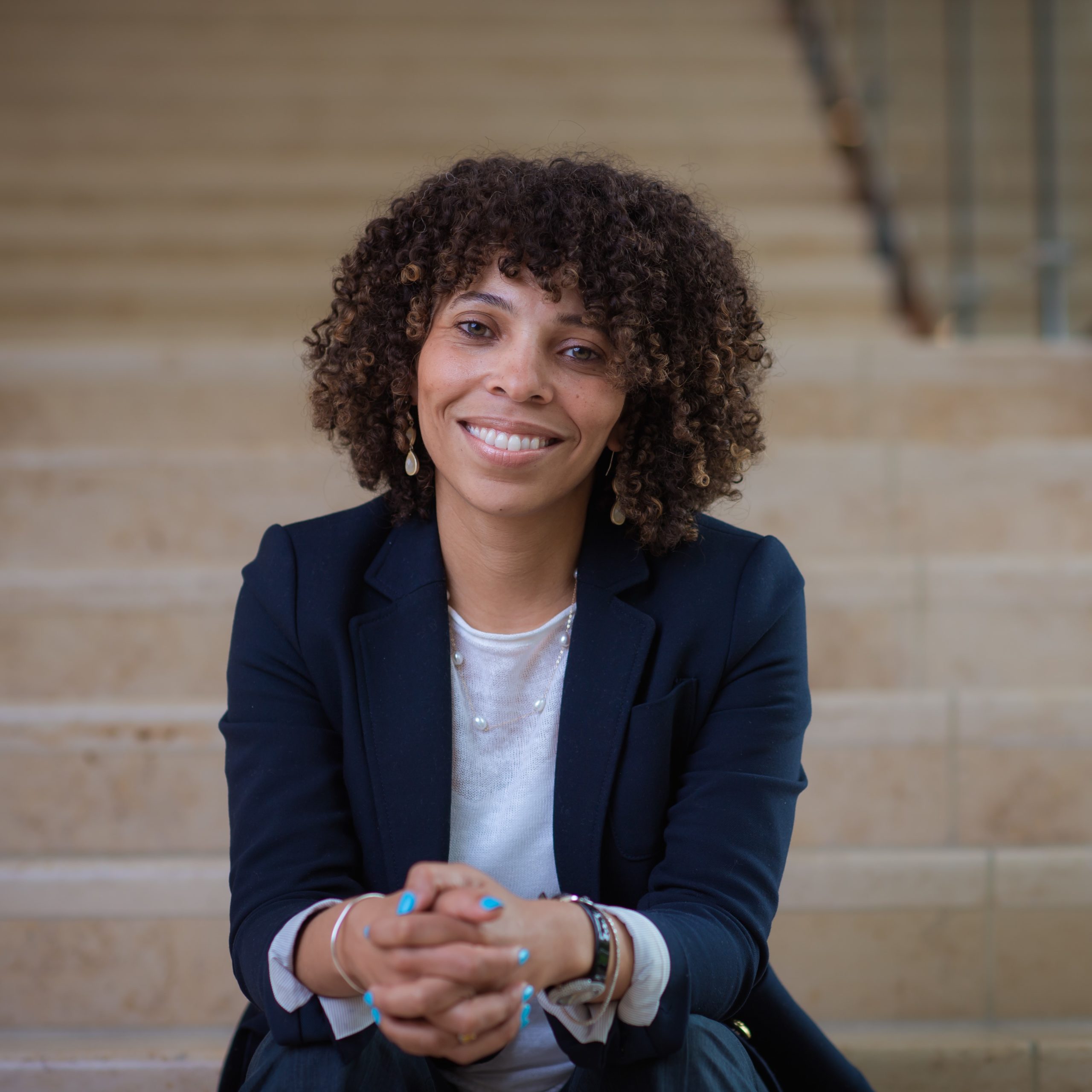 Executive Director
Eboney Hearn joined MITES (formerly the OEOP) in 2016. As Executive Director, she oversees the strategic implementation of outreach programs offered through the MIT School of Engineering that focus on creating access for underrepresented and underserved students to science and engineering fields. Eboney believes MITES students are highly talented and have incredible potential. She is passionate about leading programs that demystify both the college application process and what it is like to pursue a career in STEM. She works to offer students a boost of confidence to pursue their dreams.
Prior to joining MITES, Eboney served as Assistant Dean for Graduate Education, Diversity Initiatives at the MIT Office of Graduate Education from 2014-2016. Earlier, she was Program Director, Diversity Initiative at the Broad Institute from 2008-2014. In both roles she provided strategic direction, keen insight, and coordination to increase student diversity and academic success at all academic levels. Prior to coming to MIT, Eboney taught mathematics at public middle and high schools in Boston for five years. Before that, she was a manufacturing engineer at IBM, where she led several manufacturing processes in circuit board printing and co-patented a novel photolithography process. She was recently recognized with the 2022 Outstanding Contributor MIT Excellence Award for consistently going above and beyond behind the scenes.
Eboney holds an undergraduate degree in Chemical Engineering from MIT, and an Ed.M from Harvard University. Eboney currently chairs the subcommittee on mentoring for the newly established Postdoctoral Fellowship for Engineering Excellence in the MIT School of Engineering; she is a member of the MIT Diversity Think Tank; the Steering Committee of the UMass Amherst Researchers, Educators, and Business Leaders Network; and the Committee on Extraordinary Engineering Impacts on Society: Over Seven Decades of Contributions by the National Science Foundation with the National Academies of Sciences, Engineering, and Medicine. Outside of the office, Eboney enjoys being the mother of two active and curious school-aged children, spending quality time with family and friends, and traveling.